[fusion_builder_container type="flex" hundred_percent="no" equal_height_columns="no" menu_anchor="" hide_on_mobile="small-visibility,medium-visibility,large-visibility" class="" id="" background_color="" background_image="" background_position="center center" background_repeat="no-repeat" fade="no" background_parallax="none" parallax_speed="0.3″ video_mp4="" video_webm="" video_ogv="" video_url="" video_aspect_ratio="16:9″ video_loop="yes" video_mute="yes" overlay_color="" video_preview_image="" border_color="" border_style="solid" padding_top="" padding_bottom="" padding_left="" padding_right=""][fusion_builder_row][fusion_builder_column type="1_1″ layout="1_1″ background_position="left top" background_color="" border_color="" border_style="solid" border_position="all" spacing="yes" background_image="" background_repeat="no-repeat" padding_top="" padding_right="" padding_bottom="" padding_left="" margin_top="0px" margin_bottom="0px" class="" id="" animation_type="" animation_speed="0.3″ animation_direction="left" hide_on_mobile="small-visibility,medium-visibility,large-visibility" center_content="no" last="true" min_height="" hover_type="none" link="" border_sizes_top="" border_sizes_bottom="" border_sizes_left="" border_sizes_right="" first="true"][fusion_text]
REAL ESTATE: New 44-Acre Project Planned by Cornerstone Communities
B Y  R A Y  H U A R D, M A Y 3, 2 0 2 3
Cornerstone Communities bought 44 acres of land in Otay Mesa with
plans to build 450 all-electric townhomes for entry-level buyers.
More than 40% of the property is being set aside as open space
preserves.
Called Candlelight, site work on the development is scheduled to start in
the fourth quarter of 2023 with the first townhomes available for sale in
the third quarter of 2024.
Candlelight will have four separate neighborhoods with diverse
architecture, amenities, and home sizes- Maya with 122 townhomes,
Sapphire with 106, Indigo with 95, and Azure with 127.
Townhomes in some of the neighborhoods will have private yards.
The three-story townhomes will range from 1,344 square feet to 1,904
square feet and will be priced from mid-$500,000 to a little more than
$600,000.
By comparison, the median price in March for existing townhomes and
condominiums was $635,000, according to the Greater San Diego
Association of Realtors, down from $645,000 in March 2022.
The median price of an existing single-family home in March was
$940,500, down from $975,000 in March 2022, according to the
Association of Realtors.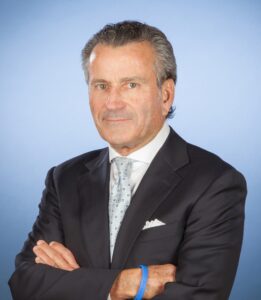 Ure Kretowicz CEO Cornerstone Communities
"There's a crying need in San Diego for housing under $600,000," said
Ure Kretowicz, CEO of Cornerstone Communities, adding the
Cornerstone chose to build townhomes rather than single-family homes
to keep the price within range of middle-income buyers.
"If you're trying to deliver single-family homes, you're not going to be
able to provide workforce housing and that's really what we wanted to
target," Kretowicz said.
Michael Sabourin, Cornerstone president and COO, said that the
Candlelight townhomes "were designed to meet the income parameters
for middle income workers, something that is not east to find in the San
Diego metro area."
"We anticipate interest from small families to partners or single
professionals looking for a highly desirable location with rich amenities
that is convenient to employment centers, shopping, and transportation
corridors," Sabourin said.
Michael Sabourin
President and COO
Cornerstone Communities
Urban Look
Rising interest rates have kept some potential buyers out of the housing
market and kept the inventory of existing homes on the market low.
"We anticipate mortgage interest rates will be dropping going into 2024.
That will make our homes more affordable," Kretowicz said. "The
demand is definitely there.
"Kretowicz said the design of the townhomes will give the development a
clean, city look. "What we're finding is the buyer in the South Bay is
moving away from the Spanish Mediterranean architecture more
toward an updated urban architecture," he said. "The balconies are
more open. They're not cluttered with a lot of pastel surfaces around
them."
"Candlelight will have high-speed fiber-optic cable and the townhomes
will have ethernet and coaxial cable outlets in the living rooms and
bedrooms.
A tree-lined shaded paseo will have shaded outdoor workstations and
free community Wi-Fi. The townhomes will have solar power, electric
heat pumps and air conditioning with programable thermostats, and
electric appliances.
Community amenities will include two pools with a spa and cabana, tot
lots and a dog park.
Townhomes with upper decks will have an adjacent space for a work
desk on the second floor. Other options will include space on the first
floor for a home office with a closet and bathroom that has a separate
entrance.
"It's just kind of nice when you come in the front door, there's the home
office off to one side," Kretowicz said.
The townhomes will have two-car garages wired for electric car
charging stations.
Cornerstone Communities
Founded: 1983
Headquarters: La Jolla
CEO: Ure Kretowicz
Business: Housing developer
Website: www.cornerstonecommunities.com
Contact: 858-458-9700
Notable: Cornerstone has received numerous design and achievement
awards for its past projects including the prestigious Golden Nugget
award for Aspire at Scripps Ranch, Encore at Scripps Ranch, Seaside in
Cardiff-by-the-Sea, and for its custom-designed homes showcased in the
Tour d'Elegance, sponsored by the San Diego Building Industry Association.
[/fusion_text][/fusion_builder_column][/fusion_builder_row][/fusion_builder_container]